Concerned about your hair thinning or balding? Forget all of the tips you see on social media. If you're truly looking for a solution to your issues with hair loss, then we have the services for you. Our PRP services give you access to a care team that is medically trained to identify the cause of your hair loss or hair thinning and provide swift solutions to resolve it.
Did you know that factors like aging, hormonal shifts and imbalance, skin diseases, and stress can result in hair loss? With that in mind, did you also know that PRP serves as an effective solution for all of this? No matter what the cause or how it happened, using PRP as a hair loss treatment can effectively reduce hair thinning and loss by stimulating the growth of new hair.
Read on to learn more about how PRP works and why it is a viable solution for your hair loss.

PRP for Hair Loss: Led By Our Board-Certified Dermatologist, Dr. Salma Pothiawala
There are certain benefits that you can enjoy once you choose PRP as your preferred hair loss treatment. Here are some of the top reasons why you should consider it.
PRP therapy is nonsurgical and has zero downtime or significant safety risks. It is a fairly short procedure that only requires approximately 30 minutes of your time.

Studies conducted in 2019 found that both men and women had positive results after the treatment, including increased hair thickness and regrowth.

Almost all patients experience a significant slowing of hair loss and some hair regrowth after being treated with PRP.

As a non-surgical procedure, PRP treatment costs much less than a hair transplant.

Our patients often find the procedure practically pain-free and have seen significant improvements in hair thickness and fullness.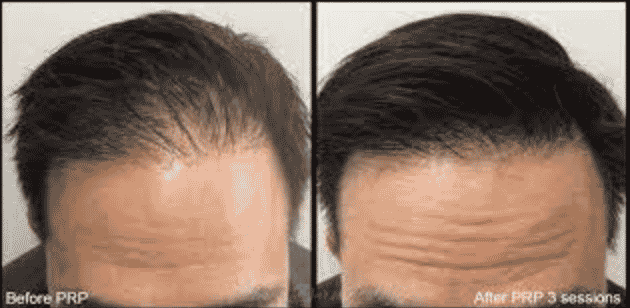 How Does It Work?
There will be a total of four to six PRP sessions. To begin the process, we'll collect a vial of your blood before we begin the hair loss treatment. We will then clean the area until it's free of blood and begin. PRP hair loss treatment is deployed into your body through several small injections, but rest assured that we will be applying a topical numbing agent to ease any pain and discomfort during the procedure. The injections to be administered will contain the PRP treatment, which will serve as a catalyst for increased hair growth on the scalp. 
When the PRP hair loss treatment begins to take effect, patients should experience increased hair growth over time. It also stimulates the scalp to increase the density of the hair, which is beneficial for those with thin and fine strands. As a non-surgical and minimally invasive procedure, the entire process should only take about 30 to 45 minutes.
Aftercare for PRP treatment is fairly easy. Make sure to avoid any hair products, excessive heat, and exercise after the treatment sessions. The procedure does not hinder you from fulfilling your daily tasks. You may feel some sensitivity and tenderness after sessions, but these are all normal effects of the PRP hair loss treatment. It should be gone in a few days.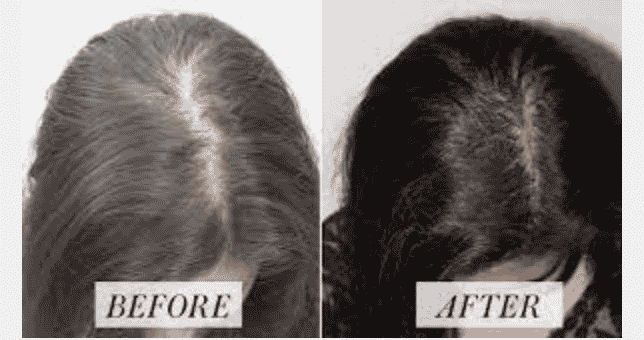 By the end of the treatment, patients should be able to enjoy:
Minimal pain or discomfort

No downtime

Natural outcome

Increased satisfaction in their appearance

Thicker and stronger hair
Schedule Your PRP Treatment Today
Hair loss is an issue that many individuals deal with, even as young as their 20s. There are many underlying causes of hair loss. However, PRP can become a cohesive solution for both hair thinning and loss, regardless of what is causing it. Our team is composed of licensed medical professionals who are determined to assist all patients in identifying the cause of their hair loss, resolving the issue, and creating excellent results to meet our patients' needs and satisfaction.
Schedule your PRP hair loss treatment by contacting us today. Be proactive about your hair loss!